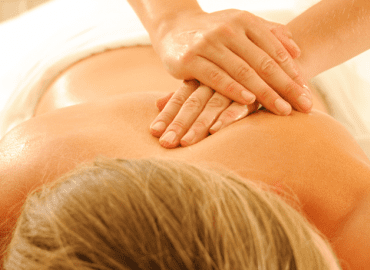 Emotional stress can affect your body, resulting, in certain muscles becoming overactive and tight, resulting in pain.  A regular massage can help keep this tension in check.
Our team are well versed in the most advanced massage techniques.
Not just masseurs, but Sports Injury Therapists with essential skills, knowledge and experience for fast effective treatments. Our Team have worked with a range of clients from GB athletes and professional footballers to amateur athletes and the general public.
Massage therapy helps you recover, heal, relax and rejuvenate.
Sports Massage Therapy is the management, manipulation and rehabilitation of soft tissues of the body including muscles, tendons and ligaments.
The techniques used by sports massage practitioners at our Massage Clinic Liverpool have been developed to ensure effective and efficient results are gained from each massage given.
The purpose of the sports massage is to alleviate stress, prepare an athlete for peak performance, to drain away fatigue, to relieve swelling, to reduce muscle tension, to promote flexibility and to prevent injuries.
If you are struggling with stress related tension, contact us to book an appointment for a massage.